Pets in the Moscow Botanical Garden. Posing blonde and Corgi.
Lady with her Welsh corgi pembroke at the photo shoot.
odi Author's photos for www.raskraska.ru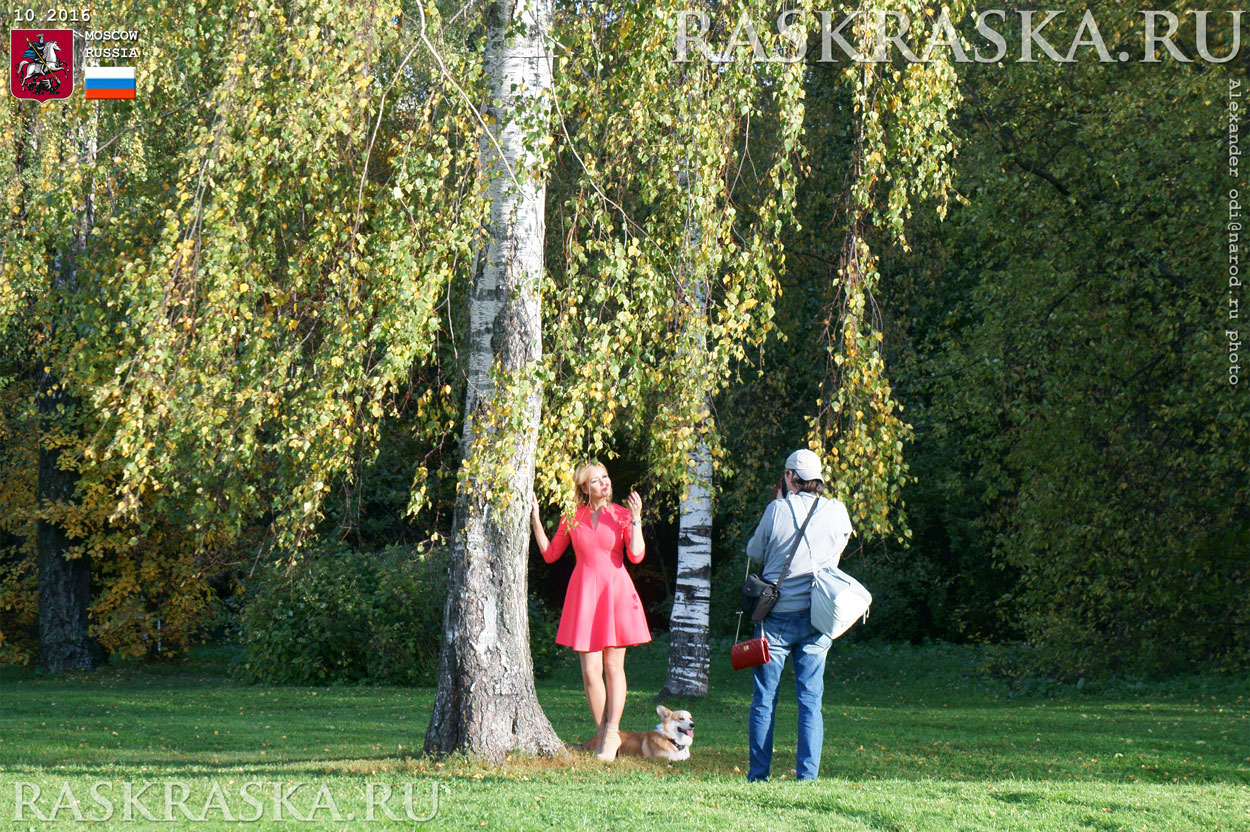 Russian blonde and her dog. X.MMXVI A.D. Welsh corgi pembroke foto.
Welsh Corgi Pembroke from Moscow.
© Alexander Babushkin - photo, idea & design, from 1999 to the present time.
Share your opinion
about Raskraska in your blog.

Zero time reference 08.03.2010.



• links exchange





Dog photos from Russia.

Life span of the Corgi is 12 to 13 years.





quote


The Welsh Corgi is a small type of herding dog that originated in Wales. Two separate breeds are recognized: the Pembroke Welsh Corgi and the Cardigan Welsh Corgi. Historically, the Pembroke has been attributed to the influx of dogs alongside Flemish weavers from around the 10th century, while the Cardigan is attributed to the dogs brought with Norse settlers, in particular a common ancestor of the Swedish Vallhund. A certain degree of inbreeding between the two types has been suggested to explain the similarities between the two.

The Pembroke is the more popular breed of dog, with the Cardigan Welsh Corgi appearing on The Kennel Club's list of Vulnerable Native Breeds. There are several physical differences between the two types according to the breed standards, with the Cardigan being a larger overall dog, both in weight and in height. Traditionally, the tails were of different shapes, but docking had been previously used. With regards to their health, according to a 2004 survey, they both had similar life spans although kidney or urethral conditions are more likely in the Pembrokes. Furthermore, Pembroke Corgis were more likely to have eye problems than the Cardigan breed. Welsh Corgis have strong ties to Queen Elizabeth II, who has personally owned more than 30 dogs, either Pembrokes or Corgi/Dachshund crosses.

quote end
Info from - Wikipedia





---

Moscow, Russia.