Walking with dogs.
The owner with her English Cocker Spaniel. Domestic dog of Moscow.
odi Author's photos for www.raskraska.ru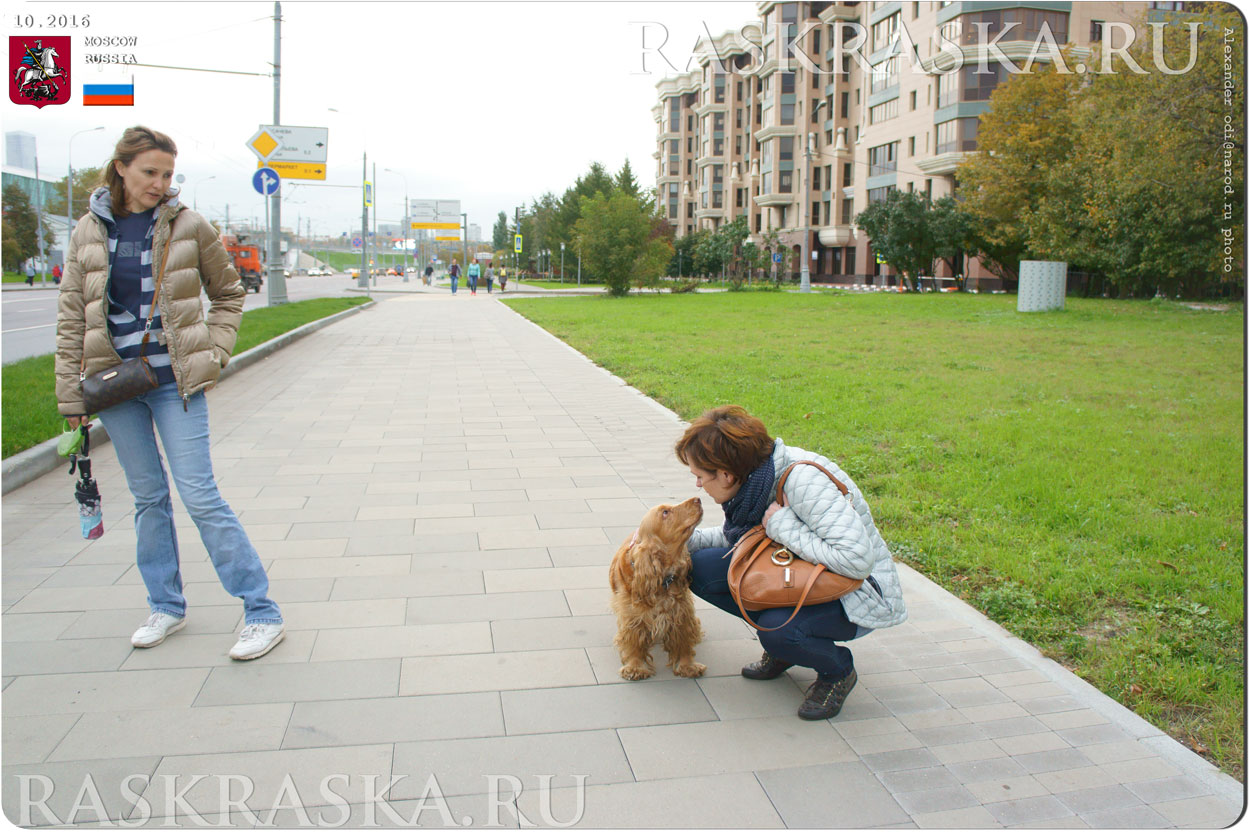 Sociable Cocker Spaniel. X.MMXVI A.D. English Cocker Spaniel (Hunderasse) foto.
English Cocker Spaniel.
© Alexander Babushkin - photo, idea & design, from 1999 to the present time.

Share your opinion
about Raskraska in your blog.

Zero time reference 08.03.2010.



• Useful links





Cocker Spaniel from Moscow.

A sable coloured English Cocker Spaniel.

Life span of the English Cocker Spaniel is 11 to 12 years.





quote

The English Cocker Spaniel is a breed of gun dog. The English Cocker Spaniel is an active, good-natured, sporting dog standing well up at the withers and compactly built. There are «field» or «working» cockers and «show» cockers. It is one of several varieties of spaniel and somewhat resembles its American cousin, the American Cocker Spaniel, although it is closer to the working-dog form of the Field Spaniel and the English Springer Spaniel.

quote end
Info from - Wikipedia





---





Moscow, Russia.