Walking with dogs.
Mother and daughter with their dog. Moscow, Russia. Moscow Botanical Garden of Academy of Sciences.
odi Author's photos for www.raskraska.ru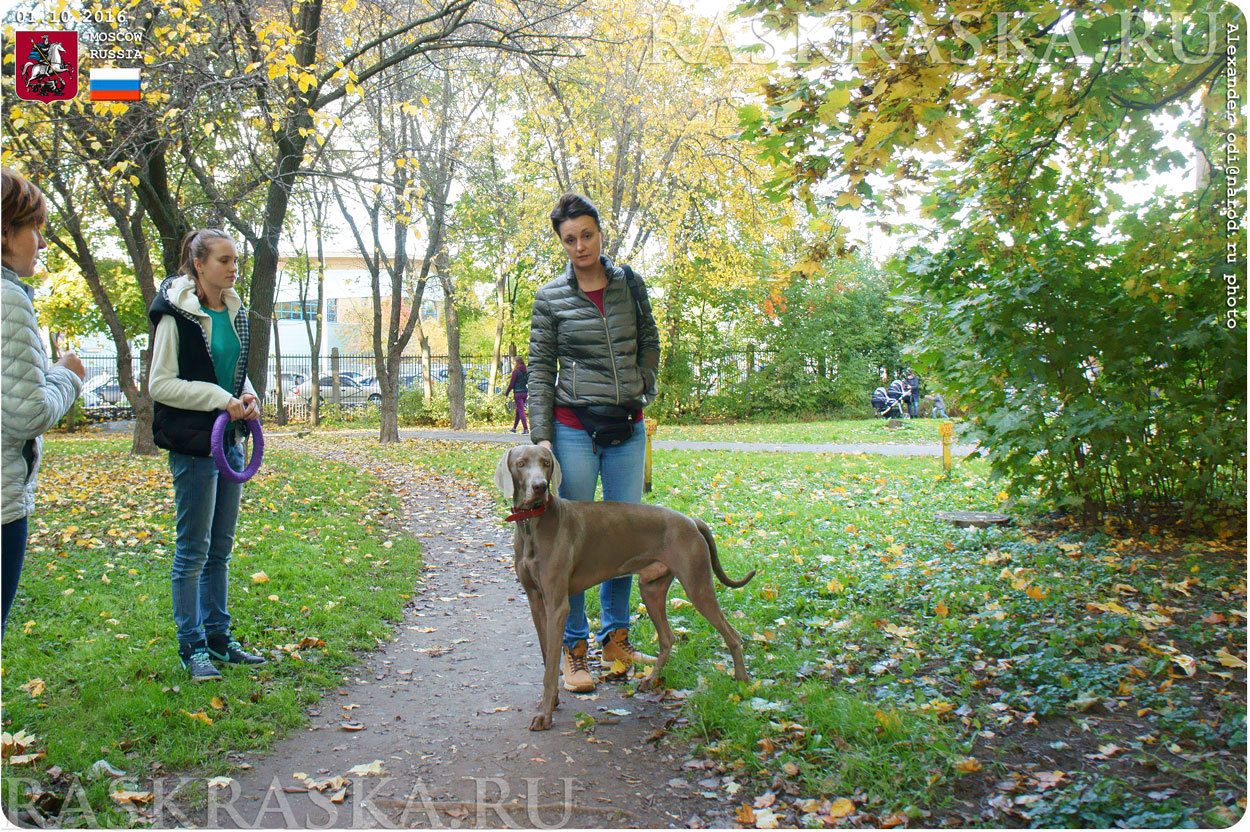 X.MMXVI A.D. Kurzhaar-Weimaraner (Hunderasse) foto. Moskau, Russland.
Weimaraner. Grey Ghost.
© Alexander Babushkin - photo, idea & design, from 1999 to the present time.

Share your opinion
about Raskraska in your blog.

Zero time reference 08.03.2010.



• Useful links





Grey Ghost from Moscow.

Life span of the Weimaraner is 11 to 14 years.





quote


According to the AKC standard, the male Weimaraner stands between 25 to 27 in (64 to 69 cm) at the withers. Females are between 23 to 25 in (58 to 64 cm). Of course, there are many dogs taller or shorter than the breed standard. The breed is not heavy for its height, and males normally weigh about 70–80 lb (32–36 kg). Females are generally between 55–70 lb (25–32 kg). A Weimaraner should give the appearance of a muscular, athletic dog.


quote end
Info from - Wikipedia





---





Moscow, Russia.